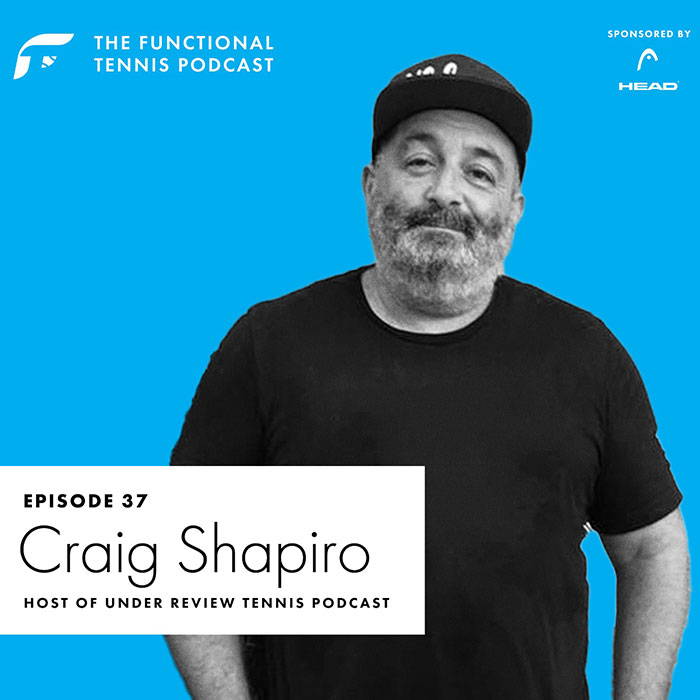 Host/Founder of Under Review Tennis Podcast
This week I speak to fellow podcast host, Craig Shapiro. Craig is the founder of the Under Review Tennis Podcast and he speaks to the unwritten heroes of tennis. 


Craig tells us about his show as well as his days working with Andre Agassi as a stringer, what happened after his short stringing career, his documentaries on Agassi and Patrick Mourtaglou and more.
In the episode we mention the Ron Yu stringing Federer's racket, Patrick Mouratoglou and Andre Agassi documentary which I have included below.
If you find it interesting please share with your tennis friends and family.

Thanks to our sponsors HEAD who allow us to have a producer and a better sounding podcast 🙏
---
Stringing Federer's Racket
The Patrick Mouratoglou Mini Documentary Documentary
The Andre Agassi Documentary
Tap here to see the Agassi documentary. It wouldn't allow us to embed it here.

PODCAST SPONSORED BY HEAD