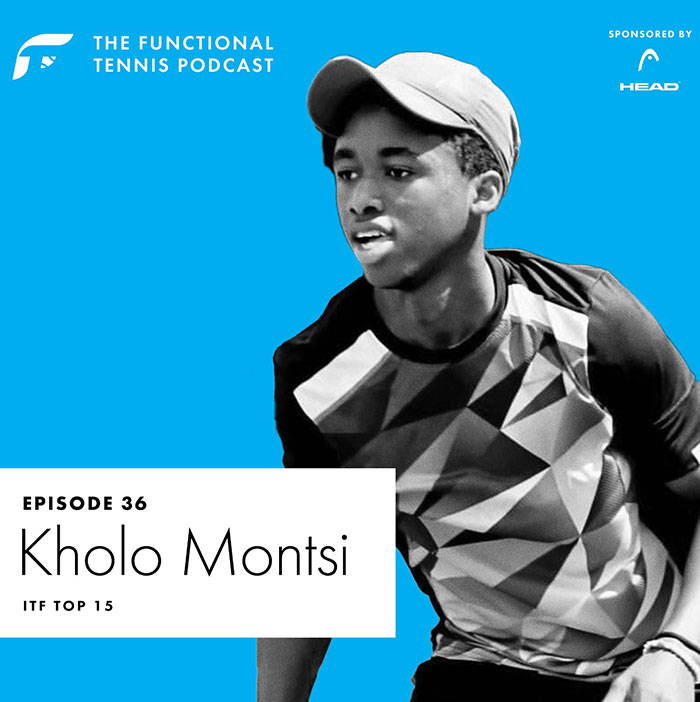 ITF Boys No.12 & South African No.1 under 1
This week we speak to South Africa Number 1 boys Junior and ITF World Number 12 Kholo Montsi.


Kholo is a great young kid with a wise set head on his shoulders. His positive attitude and fighting spirit shines though during the interview and I love his win or learn outlook on every match.


We talk about:
Where tennis began for him
Training with Anthony Harris
Part of the South African ATP Cup Team
What he learned at the ATP Cup
Kevin Anderson / Lloyd Harris
His first friend on the ATP Tour
Future Plans
If you find it interesting please share with your tennis friends and family.

Thanks to our new sponsors HEAD who allow us to have a producer and a better sounding podcast 🙏

PODCAST SPONSORED BY HEAD