Former Coach of Federer & Sampras
We are joined this week by one of the best tennis coaches in the world, Paul Annacone.
Paul has coached some of the greatest ever players, including Pete Sampras, Roger Federer & Tim Henman. We talk about mindset, attitude & how each of them handled pressure 🔥
We also had time to talk about some of his favourite tennis moments and heard some stories 😃
Enjoy!!
If you find it interesting please share with your tennis friends and family.

Huge thanks to our sponsors Slinger who allow us to produce the best possible episode every week 👌
Paul Annacone
Hi, I'm Paul Annacone and you are listening to the Functional Tennis Podcast.
Fabio Molle
Welcome to Episode 60 of the Functional Tennis Podcast. I'm super excited to be speaking to Paul Annacone, the former coach of Pete Sampras, Roger Federer, Tim Henman, Sloane Stephens and more. It's a really exciting episode and we learned so much about the greats. Before we kick off, I'd like to announce our new podcast sponsor Slinger. Slinger make the awesome Slinger bag, which is all the rage lately. It's a portable ball machine which can you easily transport between the court and home and has a five hour battery life. I've used it personally and love it. I've seen many pros post about it on their social accounts with great feedback. We've a short video about it which you can check out over at our Instagram account @functionalennis. It's really exciting to work with Slinger and have them as the main sponsor of the Functional Tennis Podcast. And if you'd like to know more about Slinger bag, head over to slingerbag.com. If you do have any friends who are fans of Federer or Sampras, you've got to forward this podcast episode on to them. Okay, let's get to business with Paul. Hi, Paul. welcome to the Functional Tennis Podcast.
Paul Annacone
Thanks for having me Fabio. Great to be here.
Fabio Molle
It's unbelievable to have you on here. Such a legend of the tennis world. And yeah, it's a real pleasure. So thanks a lot. How about we start off first of all, with just talking about your day job right now. You're working with Taylor Fritz at the moment?
Paul Annacone
Well, I'm lucky. I've got a few different day jobs. But in this crazy environment we're living in it's good to have a few different ones I think but yeah, I coach Taylor Fritz, David, Nainkin coaches him as well with me. David works for the USTA, he's been working with Taylor for five years now. David is a terrific coach, and has been really instrumental in helping Taylor get into the top 25 in the world. And we joined ranks three years ago and we've been working in concert since then it's been a it's been a great run, I'm really enjoying it. I also do commentary for the Tennis Channel. So I get to spend a lot of time doing what I love, which is watching tennis and seeing the best tennis players try to compete against each other in the most pressure packed arenas in the world. So for me, that's really a lot of fun. And, you know, I really enjoy it. And I also do a little bit of work for Craig Tiley, who's the chief executive for Tennis Australia, do some consulting stuff for him. So that keeps me busy. It keeps me busy keeps me out of trouble Fabio.
Fabio Molle
That's really important to keep you out of trouble, I'm sure.
Paul Annacone
Absolutely.
Fabio Molle
We had Craig on here about 10 episodes ago, great chat with him and he gave us some great insights into how he ended up at the Australian Open and the fun he has there running it. So really good guy. So how are things going with Taylor right now, are you going to be going to the US Open?
Paul Annacone
I'm not actually. He's probably sick of me by now anyway. We've spent a lot of time together in the last kind of, let's see, April, May, June, July - last four months, we've seen a lot of each other and I'm sure he's happy to have a little break from me. So he's going to the US Open with David Nainkin. They're both there already. And wolf Wolfgang Oswald is his physio who's absolutely priceless. Just an amazing physio does such a great job working with Taylor's body, keeping him fit. Taylor's strength and conditioning coach lives out here in Los Angeles and he is here right now with me - we're staying home. But Nainkin is there with Wolf and Taylor is feeling fit and had a couple good days of practice already, so he's feeling good.
Fabio Molle
So you had a good three or four months to work on his game, and we're expecting big things so are we?
Paul Annacone
I think, you know, I think this is where the pandemic has been kind of interesting for different players, the older players take less time, I think, to prepare and actually try to improve. They need this time, the older players kind of get refreshed and get their body healthy and get reinvigorated. The younger players, I think it's a great opportunity to try to get better. They don't ever get a time where they have four or five months where they can really work on stuff. So we tried to have the emphasis with Taylor, mostly on the strength and conditioning stuff, which he's worked pretty hard at the last couple months. And then as it got closer to game time to playing matches, we started focusing on some of the tennis areas where we want him to work, you know, the transition area coming forward to the net, being a little bit less predictable with his second serve just a few things like that. And he seems really good. He seems healthy. He seems very happy to be out on the court playing again. He did play team tennis for three weeks, which was, I think, really good for his mind, especially to be out competing, which he really enjoyed. So yeah, he's in a good place.
Fabio Molle
And did the team tennis also help with actual match fitness because it must be totally different to practicing all day to actually the intensity of matches, where it's up another level. Do you think that will make a big difference come the early rounds at US Open?
Paul Annacone
I think it helped him with pressure situations having to play in pressure. I don't think it does anything for match fitness because the matches are so short, they play five game sets, you play one five game set, no ad scoring, and then you can play singles, doubles, or mixed doubles and they have men and women so regardless, the most you're going to be on the court probably is an hour and 20 minutes if you play all three, I would think so it's not so much the match fitness, it's more about what you do under pressure, which is good because you get to play no ad scoring, you have to serve down break points, you have to try to execute break points so to me that was the biggest benefit and also it gives you if you're disciplined it gives you the time to keep working on the fitness stuff around the tennis. The most important thing was that it got him to compete. And to me, that's the biggest benefit.
Fabio Molle
I'd say these guys are just they're so competitive. The guys at the top the game and many more players that it gets to a stage or its boiling point. They just got to get out there and unleash the big serve.
Paul Annacone
Yeah, it's hard. You know, it's hard to sit around for this many months. And that's why initially when Taylor when we started, he wasn't hitting every day. You know, we were hitting two, three times a week to keep it fresh. Most of those hits were just about keeping your timing, keeping your rhythm and trying to have fun, you know, I didn't want it to get too boring and too monotonous. And then the other days, you know, he's hitting the gym pretty hard - to me, that was our focus, making sure the gym stuff was taken care of, and that the tennis stuff once we knew when the starting line was, which is about now, you know, starting next week at Cincinnati, we knew how to then kind of periodize and step up the practice and the structure of the practice. So it worked out pretty well for us and Taylor did a nice job.
Fabio Molle
It's amazing. I say, I know the players who have played so long they know exactly what makes them tick. You get the likes of Federer where he doesn't really have to play he sort of goes AWOL. I've heard you mentioned where on four week training block or preseason he doesn't play for the first two weeks?
Paul Annacone
Yeah, he can. It's a very different animal when you're with the mature player who has had a ton of matches and their body and their fitness and their health is really the priority. For the longevity - so for someone like Roger or when I was with Pete Sampras, or with Tim Henman, towards the end of his career, you know, it takes a shorter period of time to be really zeroed in with laser like focus to get the tennis going. The key is getting the body ramped up to get the tennis going. So with Roger, and also Pete and Tim were like this as well, you know, the first thing is getting the physical foundation, and then you kind of bleed in the tennis. And then kind of the last 10 days, the focus is on tennis and the less is on the physical stuff because the body and the fitness and the endurance is back.
Fabio Molle
It's crazy to hear that because obviously at the lower amateur recreational level, it's just totally the other way. It's like people panic if they're not playing, they got to play loads, they got to put in the big session the day of matches and it's just the pros just do the other way around completely.
Paul Annacone
Yeah, yeah, it is. And everybody's a little different. Some players need more time on the tennis court than others to feel comfortable but you have to as a coach that's to me one of the most exciting things is you have to figure out and manage what the player needs because everybody's a little bit different and Roger is more of an artist, Sampras is more of an artist even Henman's more of an artist so they start to feel the game pretty quickly and they start to feel pretty comfortable very early on in their training session, so it doesn't take long to get them going well.
Fabio Molle
Okay, and you reckon Nadal would need to hit more balls?
Paul Annacone
Yeah, it just depends. You know, I've got this, this chart that I look on, it's called the mechanic and the magician and everybody's somewhere in that spectrum between mechanic and magician and neither one of those is right or wrong. You just have to know what kind of player you are. Maybe somebody like Rafael Nadal is more of a mechanic. He likes to get a lot of repetition in and so he needs more repetition to feel comfortable with his tennis game. A guy like Federer is a magician and he needs less to get geared up and to get going. And it took me a long time to kind of figure this stuff out. And to be honest with you Fabio - here comes a shameless plug. But I wrote about this in my book. I wrote a book a few years ago called Coaching for Life. And I think that that's one of the most important things is understanding what kind of a player, what kind of a person, what kind of an athlete you are to then structure how you should prepare and once you know yourself, it makes it much easier to get comfortable and confident very efficiently.
Fabio Molle
I haven't read your book yet but I will add it to the 'to read list'. What sort of player were you then when you played?
Paul Annacone
I was more of a magician because I was just kind of a serve and volleyer - I came to the net a lot of my game was about just feel it was about really hitting big serves and volleying feel around the net. I wasn't a good groundstroke player. So it didn't take me long. I just had to make sure I was serving well, I had to make sure I was moving well at the net. It didn't take me long to feel comfortable with my skill set. But it actually took me a long time to understand this. And that's one of the things that I talk about often is I think players understand the kind of player that they are individually. And sometimes when you do that your preparation is incorrect. You work on the wrong things, you work on it for different durations that don't hit your priorities. And it can be kind of counterproductive to what your skill set is. So you have to be very careful about that.
Fabio Molle
Is that up to the player themselves? Let's say a promising an 18/19 year old, is that for the player to know, or is it a lot of input from the coach to figure it out and guide them?
Paul Annacone
Well, if the player trusts the coach and they've got a good relationship, and they've got good communication, as the development goes through the player when they go through the different stages the coach kind of innately or is getting the player to understand without even having to say you're a mechanic or your a magician or you're this or you're that they're getting the player to get programmed to understand what they need so that the player feels confident and comfortable in their preparation. So I think that's kind of an evolution through the training process. And once they get to 18/19/20, they kind of know. But by that stage, I really think Fabio, by your late teens, the foundation is really set. The foundation is kind of set and from kind of late teens to early 20s. Taylor Fritz is 22 right now, and I think he's got about two more years to really work on some significant things. And then at that stage, you start to know really, who you are and how to prepare. You're not going to make huge technical or strategic changes, you're going to make incremental adjustments and so from 18 to 22 is still really important, but 18/19 you kind of know as a player and as a coach that's coaching that player what type of player that person is.
Fabio Molle
Okay interesting and tell me you started coaching Pete when he'd won four grand slams, and Roger had won 16. They were both really sucessful and if it had ended there they still would have been unbelievable players - but what was different going into each player there?
Paul Annacone
They're very different people you know Fabio and that's why I love tennis coaching is, you know, my philosophy about coaching an individual. The unique thing is the coach has to conform to a different players mentality. In other words, everybody's different. Roger was pretty happy to chat about tennis. Pete wanted to have his information in a really short period of time. Tim Henman could talk about it for a long period of time. They like to hear the delivery of the messages in a different way. So you kind of have to be creative with the content that you're giving them. You have to understand how the player operates best and then you have to get across what you want to say the way they need to hear it. So, to me, that's the challenge as a tennis coach, and I've been very fortunate because I've had a number of very good coaching mentors, and I've also had great players who were really receptive and if you have a great player who can hold a mirror up and understands themselves, the coach is going to learn as much from the player as the player does from the coach. So I learned a ton from Sampras, a ton from Henman, a ton from Roger, a ton from Sloane Stephens in nine months. And even now Taylor Fritz. I'm relearning how to deal with a 22 year old so it's very different, but the messaging has to be delivered in ways that the player will buy in
Fabio Molle
Its a bit like a successful parent really, isn't it? Trying to understand the kid?
Paul Annacone
Exactly. Luckily, I've got three kids. So luckily, I've been through that. So that helps.
Fabio Molle
The player is obviously a bit older so it becomes a bit more challenging I'm sure Taylor will be very headstrong.
Paul Annacone
Yes, Taylor's actually, to be quite honest, it's probably more challenging to coach than Pete, or Roger or Tim. It doesn't make him better to coach or worse to coach. He's just more challenging because he's probably more headstrong than any of those players. And in many ways, that's a huge asset for Taylor. That's why I love that part of him, because I know that he will relentlessly compete, he will relentlessly believe in himself. He's an unconditional competitor. He's an unconditional problem solver. But then there are times where you're trying to get a philosophy or a strategy across where he pushes back pretty significantly. That's a challenge. I mean, it's a good challenge, but it's a challenge as a coach because you have to spend time trying to get him to buy in, and where Roger and Pete and Tim Henman, were very strong and really opinionated. They were actually a little easier to kind of get them to buy into stuff than Taylor. But as a coach, I like that part of Taylor, I just have to make sure we manage it the right way so that he's still open to learning and understanding new philosophies and strategies. So David Nainkin, and I spend a lot of time kind of communicating together to try to figure out the best way to get the messages across that goes back to what I said about understanding different ways to deliver messages to players.
Fabio Molle
And do you think in Taylor's situation to relate to age at all is a bit younger? Y
Paul Annacone
Yeah, I think so, right? You know, you would think so Fabio but also you would think while you're younger, you would be more open minded to people with experience. When I started with Roger, how do I go and convince a 16 time major champion to do something that he hasn't done before. That's a challenge. I mean, he's won so much, that you better be pretty good about the information that you're delivering. You better be pretty clear about how you're going to get your message across to them to get them to buy in. Whereas you would think a younger player would be like, wow, okay, I've got to learn this. I've got to learn that then the inexperience and maybe the immaturity, that's where it jumps in. And they fight you a little bit.
Fabio Molle
Yeah, yeah. But which makes it a good challenge for you, though, which you enjoy?
Paul Annacone
Yeah, yeah. Yeah. There's nothing wrong with that at all.
Fabio Molle
Can you tell us the secret and how you convinced Federer in case I ever have to convince him to come on the show?
Paul Annacone
Actually, Roger was refreshingly open. He, you know, the first day that I was with him, I remember, you know, we'd known each other for a while, we went out to a couple dinners before we started, we had a lot of conversation. And then the first day we were on the court, I remember he was hitting, and he was warming up and he turned to me and said, Okay, what do you want me to do? And it says, Is it that easy? I just tell you and you'll do it? You know, and he just laughed and said, well, if I don't agree you better have some good information and convince me why. But if you can tell me why then I'll give it a shot. And so from that day forward, he was very open. So I would say, you know, let's work on doing this because even if it doesn't work, it opens up possibilities for this other thing, or here's why it's gonna work and here's how you use it against and you know, so you have to explain the why behind it. But if you do that he was incredibly receptive.
Fabio Molle
Why did Federer look to you in a coach? Was is your experience with Sampras successful record there, he was looking for another Wimbledon title?
Paul Annacone
Well, when we started together, you know, the goal was to get another major title and to try to get the ranking back to number one, that didn't mean forever, but that was kind of what the goal was. And so, you know, to me, I tuck that away in a box. I understand what we're trying to do, but then I look at his tennis and I go, okay, what's the best way for Roger to try to get better and to do better against in particular, the best players in the world right now the Rafa's, the Novak's, the Andy Murray's, what do we need to do. And then we go about the process of improving, being more efficient, being more impactful. And that will lead to the result. That's how I looked at it. And so that's how he looked at it as well. And that was what our goal was when we started in 2010. And then in 2012, he won Wimbledon and got back back to the number one ranking in the world. And we were both ecstatic about that. So the goal was achieved. But I'm a big process guy Fabio, I believe that, you know, you set across a good process. And if you're happy with the process, and you work hard towards it, then the goal will be met or they won't be but I'm a more of an evaluator on the process. If you're doing it the right way. Is it efficient? Is it effective? Are you on track with the messaging, etc, and then the goals tend to take care of themselves.
Fabio Molle
Yeah, that's a very good point. If you went to work with Federer today, could you add some value to him today?
Paul Annacone
Sure. I mean, you always think you can, you know, you always think you can but also, you know, when we stopped he's got great coaches Severin Luthi is still with him. He was there when I was there. He's a tremendous coach, Ivan Ljubičić, Edberg has helped since I left Tony Roche before me. I mean, he has had so many great coaches that I mean, you always feel like you can help but there's also comes a time, particularly in an individual coaching relationship, where I feel like it runs its course doesn't mean one person is better or worse, or good or bad. It just kind of runs its course where it's good for a player to have a fresh voice, even if the philosophy is the same, a fresh voice is a good thing. And so, you know, after four years, that's what happened with Roger and I, when we decided kind of over lunch in Dubai. We both kind of knew that this was the time to move on. We actually talked about what a great run it was and then he you know. He asked me what, you know, what do you think I should do moving forward? What kind of person should be you know, and he was very open to that and he's still one of my best friends. So you just have to understand the evolution of the relationship and just accept that and it doesn't, you know, it just runs its course naturally some last longer than others and that's fine. But fresh voice is always a good thing.
Fabio Molle
And you did achieve your goals.
Paul Annacone
Yeah, we got the goal done. And to me more importantly, the process was a good one. And we both kind of enjoyed the journey. So it was a great, a great chapter in my life. I was very lucky to be part of it. So let's
Fabio Molle
Lets take it back to an earlier chapter. Maybe what many called the passing of the guard back in 2011. Tell me what was that day like in Wimbledon, Sampras, v Federer sitting in the players box?
Paul Annacone
Right. 2001
Fabio Molle
Oh sorry, 2001.
Paul Annacone
That's okay. Yeah, no, it's fine. It was amazing. You know, I mean, I knew Roger knew who he was as a player knew he's extremely talented. And I wasn't sure he was ready yet to do it three out of five sets. against someone is great as Pete, and he proved me and a lot of other people wrong. You know, on that day I saw his immense talent and what he's capable of, I didn't know, it would turn into what it's turned into. But as I sat there and watched, I just saw a young man who had, you know, an incredible toolbox of skills and it was really amazing. It was bittersweet on that day because I felt terrible for Pete, you know, to lose 7-5 or 6-4 in the fifth whatever it was, but it was a great moment to see two amazing athletes compete on the world's most storied arena.
Fabio Molle
Had Pete undermined Federer at all? He hadn't prepared enough. Was there any of that going on?
Paul Annacone
No, no, no, Pete's pretty good about research, and I'm really good about research. So I felt pretty confident about what needed to be done. And it's not like Pete played a bad match. So I didn't feel like we missed anything. After the match, I always like to go back and kind of relive what we did in terms of preparation and was a strategy right or wrong. And on that day, I think he played you know, he didn't play great tennis, but he didn't play terrible tennis. And Roger, won more of the big points. And back in those days, that was a pretty standard operating procedure. If you win the big points on grass, you're going to put yourself in a position to win more often than the other person and Roger did a terrific job.
Fabio Molle
Had the court began to slow down at that stage, or was it just a couple of years later where it really slowed down?
Paul Annacone
I think it was a couple years later, because Pete wasn't really having a problem serving and volleying on it yet so I think at that stage it was still kind of old school grass tennis Roger was serve and volleying. You know, most of the time Pete was serve and volleying all the time, so I don't think it had totally slowed down yet. So I think it was still at that stage where you know it was old school grass.
Fabio Molle
I think I heard you mention this before I can't remember where Pete wanted to figure out what was going on at Wimbledon why had the courts gone slow and he wanted Roger to meet him for a meal and have Roger explain to him what went on. Is that a true story?
Paul Annacone
Yeah, it was. I mean, initially, you know, it started happening when I was coaching. I coached Tim Henman after Pete from 2004 to 2007, when Tim retired and, you know, that was kind of the big from 2002 or 2003 on that's kind of when it started really slowing down. And Pete struggled to understand you know, what was going on? Why is no one serving and volleying? And so by 2010 when I started coaching Roger, you know, Pete, you know, Pete and I are still very good friends, but we were talking about it a lot. And Roger came to LA and so we all had dinner one night and Pete just wanted to ask him all these questions why you know what's going on? Why, why aren't you serving and volleying? Why isn't anyone serve and volleying, what's different now? And so it was a very interesting dinner to say the least. And Roger just said, it just seems like, you know, the courts are thicker and slower, the balls are a little softer and you know, perhaps heavier but definitely softer. And people are playing from the baseline now because they can move better now on the grass, the grass is better. And because you know of the strings and the technology and everything that's going on, it's easier to return and easier to hit passing shots from positions that you're not in good position on the court than it used to be. So when you combine all those things, the court surfaces, the kind of athletes, the balls and the technology, it makes it more difficult to serve and volley and that was the evolution of the game that started probably in, I don't know 2001/2002 and it's been that way ever since. So it was an interesting dinner and I think Pete felt pretty comfortable hearing you know hearing all this from Roger, but he just really didn't understand how all that could happen.
Fabio Molle
Wow, that must have been a great conversation - a great meals to be.
Paul Annacone
It was a great meal to be a fly on the wall, I'll tell you that
Fabio Molle
They probably don't happen enough those meals.
Paul Annacone
Yeah, exactly.
Fabio Molle
And do you think the likes of Wimbledon would ever change up the grass, speed it up again? Get it more exciting?
Paul Annacone
I don't know. If you look at the game in general, there is, you know, it's become more homogenized with style of play, you know, and I think that, you know, it's not just Wimbledon. All the fast courts aren't as fast, all the fast balls aren't, you know, as fast as they used to be, the slower balls aren't as slow. There's a middle ground for everything. And I actually believe that's one of the reasons along side of the bigger reason, which is the immense talent of Federer, Nadal and Djokovic but that's one of the reasons why they've been so dominant is because there is less volatility in the environments that they plan in terms of conditions and court speeds. So when there's less adaptation that's necessary in three out of five sets, the people that are a little bit better are going to win a lot more often. And that's kind of a little bit of a summary there. You know, these guys are the most talented players, arguably that have ever played the game. So they're definitely great. But there's very few, you know, big changes. In other words, you know, Rafa goes into Wimbledon, he can kind of play from the back of the court, if he plays from the baseline, if he plays on the baseline you can play from the back of the court, and there's not as many. There's a few there's a couple - Ivo Karlovic, John Isner, Reilly Opelka, there's not that many outliers at Wimbledon that you would have to deal with. That would be so different. Whereas, you know, Sampras' era he goes to the French Open where it's slow and heavy, and he's got to deal with Sergi Bruguera and Muster. The variation was more significant back then than it is now. So I don't think the top players I don't think any of the players have to adjust as much anymore and with a lack of variation in conditions and court surfaces and the environment the best players are more likely to dominate. These guys are so great they would probably dominate anyway but they are less vulnerable in my opinion.
Fabio Molle
Yeah makes the gap bigger. And it does take away a bit of excitement that you would get with the different changes surfaces and whatever else but can you tell me Paul, like from working with these great players, as we mentioned, Sampras, Henman, Federer, Sloane Stephens, can you give our listeners an insight in the training of these guys? Like how hard do they train how much detail goes into their training?
Paul Annacone
Oh, look at it, you know, now it's like everything else. It's so detail oriented, you know, in terms of when you do your strength and conditioning, when you do your tennis, how much time you need for recovery, the dietary stuff, it's a business, and these guys are professionals and depending on what's going on in the year that will tell you how much they work on their tennis, how much they work on their training off court, and how much is rest & recovery. And what the great players, they win so much that really their training blocks are very specific. For instance, Roger, you know, will do a big preseason train in December in Dubai, you know, and that would that would push him basically right up until the clay court swing. And then we do another little training block on clay to get used to the sliding and the dynamics on the clay and then have a quick little training period, which was almost no time to get used to the movement for grass, and then you move right into the summer. So there's kind of there's one big one before the season and then as the court changes, the court surface changes, you kind of piecemeal a couple others together. And then you do another training block, if you can, after Wimbledon to get ready for the big summer heat session in the US on hardcourts.
Fabio Molle
I'm more pushing at their focus within a training session, do you find that the top guys could just focus in better & concentrate better?
Paul Annacone
Yeah, I think Fabio the difference is they're very specific. They really understand what they need to do. And they're able to go out and execute that and feel pretty comfortable. Even in their days where they're not playing well or they're a little tired. They tend to not doubt themselves. And that ability pays huge dividends when it comes to being under pressure when you're playing matches because you trust yourself in big moments because you've been through so much. But their focus is much more laser like I think they tend to be less reactionary to what happens on a given day. And they tend to be kind of more pragmatic and professional about evaluating what's going on to get them to a certain point.
Fabio Molle
So you could say they really focus on their long term goals. That's always infront of them?
Paul Annacone
Yeah. Yeah, they've got a great macro picture of what's going on.
Fabio Molle
Just going to change subject here a little bit, still talking about coaching, but we know now there's so many stats available. Tennis players have mathematicians working for them, has your job got a lot harder or easier coming from, let's say 1999 to 2020?
Paul Annacone
I don't know that I would say harder or easier, I would say different. Now you have to mix and match all of the different areas, the analytics that you talk about all the metrics that are used, and, you know, I definitely look at data but I tend to like to drive things with more evaluation on the kind of player and the kind of person someone is. The art now, to me, the art is taking the science and plugging it in so that it makes sense. The challenge is doing that. Because if you use the science in isolation, I don't think it works. Just like if you use just a bucket of balls and don't use analytics, that's not going to maximize what you can do either. So the challenge now is the recipe, the ingredients, putting them together, and everybody has a different philosophy about that. And my philosophy is driven by the kind of player you're dealing with, and kind of the game style and mental and emotional makeup of a player and then using the numbers to reinforce what you want the player to understand to do better so that they can continue to improve. So it's a balancing of that I don't, I really don't feel like it's a harder or easier thing. I just think it's a new environment.
Fabio Molle
You really get all the information as you say you're judging the player, the type player they are, how they react, the information and you're really using your experience, then putting it all together. And then you're coming out with the answer the right answers you hope.
Paul Annacone
Yeah, that's the goal. Yeah, that's the goal.
Fabio Molle
Something else that came up a few weeks ago, we had Conor Niland, he's an ex Irish Pro, he was talking about, he said, ultimately 90% of a player winning a match is down to the player. 10% is the coach and players have to be more responsible and drive the bus themselves. That too many times they blame the coach, which would you agree with that?
Paul Annacone
Yeah, I think every relationship is different. Every player/coach relationship is different. But look, you know, that's the one thing that I love about tennis is it's about the player. I mean, there's no timeouts, there's no relying on other teammates. You're basically on center court at Wimbledon naked - you better be able to problem solve, you better find solutions. And so just as when a player does something great, that's not about the coach, it's about the player, when the player does something not so great. It's not about the coach, it's about the player. And the player has to figure out how to use the tools in his toolkit. And that's part of the coaching philosophy. Right Fabio, my coaching philosophy really is, how little can I say, to get the player to understand what I want them to do? And how well can I prepare them to be independent and solve problems under pressure on the tennis court? That's the dynamic you want to set up for the player - not I want them to be dependent on me, not I want them to look over me every time they hit a good shot or a bad shot. I want them to be able to take deep breath under pressure and be able to manage the environment. And so I think Conor is pretty spot on I think it takes a team to help. But ultimately when they're on a tennis court, it's about you out there. It's about the player.
Fabio Molle
This has run nicely into a question that I planned on asking you. On-court coaching. It seems like you are a big no
Paul Annacone
Yeah, I'm not a fan of it. I am not a fan of it. I just think, you know, I think we need to celebrate the individual, the individual aspect of tennis instead of changing it, you know, I understand people's arguments about oh, it'll make for better TV or it'll this or that, but I just love that it's about the player, the player, you're out there by yourself. I mean, figure it out. You know, I've been lucky. I get to talk to Roger and Pete, and Tim, and all these great players about what goes through your mind. What goes through your mind. You know I've asled Pete 20 times. What are you thinking about when you're serving center court at Wimbledon? For the Wimbledon title? I mean, how do you? Well, he said no matter how many times it is you're really nervous. And I asked him about three weeks ago, I was watching a rerun of when he broke Emerson's record at Wimbledon in 2000. And he beat Pat Rafter in the finals. And he was down a set and 4-1 in the tiebreake against Rafter in the second set, somehow he got it back to 6-5 in the tiebreake in the second. Pat, hiccuped, mental hiccup, he double faulted and missed an easy passing shot, and that led to his demise. But then at 6-5, Pete got up in a tie break and he hit a kick serve first - it was heavy, it was a heavy kick serve. So I was watching it, and I sent him a text and I said, I'm watching this match, and I forgot about this serve. Why did you hit this serve? Why didn't you hit a big serve? And he just wrote, you know, he said, he wrote, I was nervous exclamation point. And that's a guy that had won 12 majors already. So that needs to be celebrated. So if you're a coach that's not coaching someone to be independent, and to think about things under pressure, how do you deal with that? How do you deal with that feeling on the court? You look at your coach and what are they going to do? I mean, that's a huge element of trying to maximize your talent. No matter how good you are, you've got to figure out how to manage that stuff. Just like managing a bad day managing when you're, you know, serve is off or when you've been fighting with your girlfriend, you lost your passport or you're injured or sick or whatever, the players have to have the skills to learn how to do that.
Fabio Molle
They have to figure it out.
Paul Annacone
Yeah, that's part of coaching.
Fabio Molle
Of the players you work with, are there any that stand out that gotextremely nervous? Tim Henman, for example, I just would have wished he would have won a Wimbledon - the amount of energy put into it.
Paul Annacone
Yeah, I think they all got equally nervous. But I you know, I just remember, you know, when Pete and I became friends with Tim, when Tim was on tour, I just remember Pete, we were at dinner one night and he just said, Man, I'm glad I'm not from the UK. I said, What do you mean? And he goes, look at the newspapers. I mean, how does, how Henman even play? I mean, it's unbelievable. He's all over every newspaper for the month leading into the tournament, and then for as soon as it's over, it's a failure. And he goes, how does he that's, that is an unbelievable, you know, Pete said when I'm in the states and I play the US Open. There's a couple articles here and there, and I get on a couple talk shows, but NFL football is going on, it's the end of baseball. So you know, tennis is not not in the same league, in terms of what it was for Tim over there. And, you know, people have said, said to me, you know, what did you think of Tim's career, and I said, I would say he's the model of professionalism if I wanted someone, even more so than Pete and Roger, what are you talking about as like, Tim got to be four in the world. That that was Tim's talent level. He got to Wimbledon SF I think four times. That was his talent level. He wasn't quite as good as Pete, wasn't quite as good as Agassi or the, you know, the people that were beating him in his era, or Ivanisevic, he wasn't quite that good, he was just below that. So he maximized this talent. And he had an individual goal of winning Wimbledon, that heartbreakingly he wasn't able to do. But I think it was a success because he did everything he could possibly do in his power to win that tournament. And it didn't happen. So to me, that's a success. That's what I talked about earlier, when I said it, the process needs to be the main goal. Because if the main goal is result oriented, you're setting yourself up to fail. And so Tim, set up a lot of really good processes, had a couple of, you know, I think Pete beaten once or twice in the semies. That's not a bad loss. He could have beaten Ivanisevic in 2001 semi, but he won the title that year, so that's not a bad one so you know, he lost two guys that were great so I don't see any disastrous thing about that. I think it was a success,
Fabio Molle
He probably can sleep well at night knowing that he did everything he possibly could to put him in the position to win
Paul Annacone
Yeah, and Fabio, that doesn't mean he doesn't wish he did it. Of course he does. But I think he realizes he exhausted all his resources to try to figure out how to. So that's all you can do.
Fabio Molle
It's great when you hear somebody in any area of life who pushed beyond what they could do. And yet didn't win a gold medal, but they pushed beyond their boundaries. And it's just it's amazing to hear, but what was your - you probably have many best moments in your tennis career. But is there any that is there any one that particularly stands out?
Paul Annacone
You know, someone asked me that last week, and I don't really know. I mean, in terms of my coaching career, I don't know, I don't have one. I mean when Pete broke Emerson's record. That was a big moment. 2000 Wimbledon when Pete didn't win a title for 25 months, and then came back and won the US Open ranked 17 in the world 2002 that was huge when everyone's saying you should retire, what do you do and blah, blah, blah, and he won the US Open 2002 that was huge. When Roger accomplished, our, you know, dream of, you know, our goal of winning Wimbledon and then becoming number one that was huge. I mean, I have so many and so it's hard to even choose - but Tim in 2004 when I was with Tim he got to the SF of the French and SF at the US Open and those were huge. I mean, those were huge moments for him. So I've got you know, I probably have 20 and I can't really differentiate that well.
Fabio Molle
Too many of them. Any coach would just take one of them off you could start selling them.
Paul Annacone
Very lucky man. I'm a lucky man.
Fabio Molle
Just a few more questions for you, Paul. How do these guys celebrate actually like when Sampras won that US Open do they just have a drink, go home. Get on to the next tournament like Roger, when he won Wimbledon do they actually enjoyed themselves a little bit?
Paul Annacone
Well, the Wimbledon one, you have the Wimbledon gala champions dinner that night. So you go there, and you usually have a nice evening. And then you know you don't get back until one or two in the morning. A lot of times, you know, I was with Pete for four or five Wimbledon wins. And usually we would go back and just stay up all night. And just mostly just chat, sit around the couch in the living room and talk with him and the other guys in the team and just kind of chat and kind of low key just appreciate it. And Roger was very similar. You go back to the with the family afterwards. And so those the celebrations were enjoyable, but they also had a way of muting them because they knew is a vicious cycle. You got to keep going. US Open is six weeks away. So there's a lot of little adjustments you have to make.
Fabio Molle
I could imagine an Irish guy winning any of those things. He would probably go crazy for about six or seven months. One last question. You mentioned this at the start about what you learned from all these greats and including Fritz. Like what have you learned from each of these that really stand out and especially off the court? What values have you learned from them?
Paul Annacone
The biggest message that I've gotten that is, in my opinion inarguable is the most successful athletes and I probably I would argue and say the most successful people are people that find their way through adversity, and still can figure out how to win. Like Pete Sampras and Federer and Tim, they, when they play average, they still win a lot of matches. And the people that aren't quite as good mentally and emotionally, don't win those matches, they lose them because they don't figure out how to problem solve because they get wrapped up in the fact that they're not playing as well as they would have liked. So to be quite honest, the cliche is, what I've learned is you don't practice unbelievably smart and hard to play perfect. You practice and prepare, unbelievably smart and hard so that no matter how you play, you react perfectly. And that's kind of that's kind of it in a nutshell with great players, the ones that I've been around.
Fabio Molle
They all have that in common. Great and yeah, that's really great. Quick one. Did I see you have a coaching course now? Top Court Tennis?
Paul Annacone
Yeah, it's an affiliation. We did some I did some work with them with Taylor, in March, and I think they're doing a launch now and I don't know exactly what the outroll of their whole program is. I know Brad Gilbert did some stuff and Lindsay was there, Davenport and Taylor. You know, there's a bunch of people that have done a bunch of stuff. I don't know exactly what the outlay of their top court program looks like. But yeah, I participated in it. And that was a lot of fun.
Fabio Molle
What can people learn from you on the course?
Paul Annacone
Well, I think they can learn about number one, practicing what your strengths are, and understanding how to maximize what you do well. And that's kind of what my overall coaching philosophy is. Maximizing what you do well, accepting who you are, how you play, and then figuring out how to get the most out of it.
Fabio Molle
Great. That sounds exciting. But yeah, thank you very much Paul - it's been absolute pleasure having you on and hearing the stories. And yeah, thanks for all you do. And I know you jump on other shows as well and put out this great information and so your time even means more to me. And thank you very much.
Paul Annacone
Fabio. Thanks so much and good luck to you and hope things keep going well for the Functional Tennis Podcast. Enjoy it and stay in touch. And thanks so much for your patience.
Fabio Molle
Wow, what an episode and what great insights into the greats. Thank you Paul. I hope you all enjoyed, and thanks for listening. Thanks to our new podcast sponsor Slinger. And as mentioned earlier, if you know anybody who may be interested in listening about the greats, please share this episode with them. Until next week, get out there. Get busy get, playing tennis. Goodbye.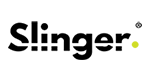 PODCAST POWERED BY SLINGER