High Performance Coach Needed for Saviano Tennis Academy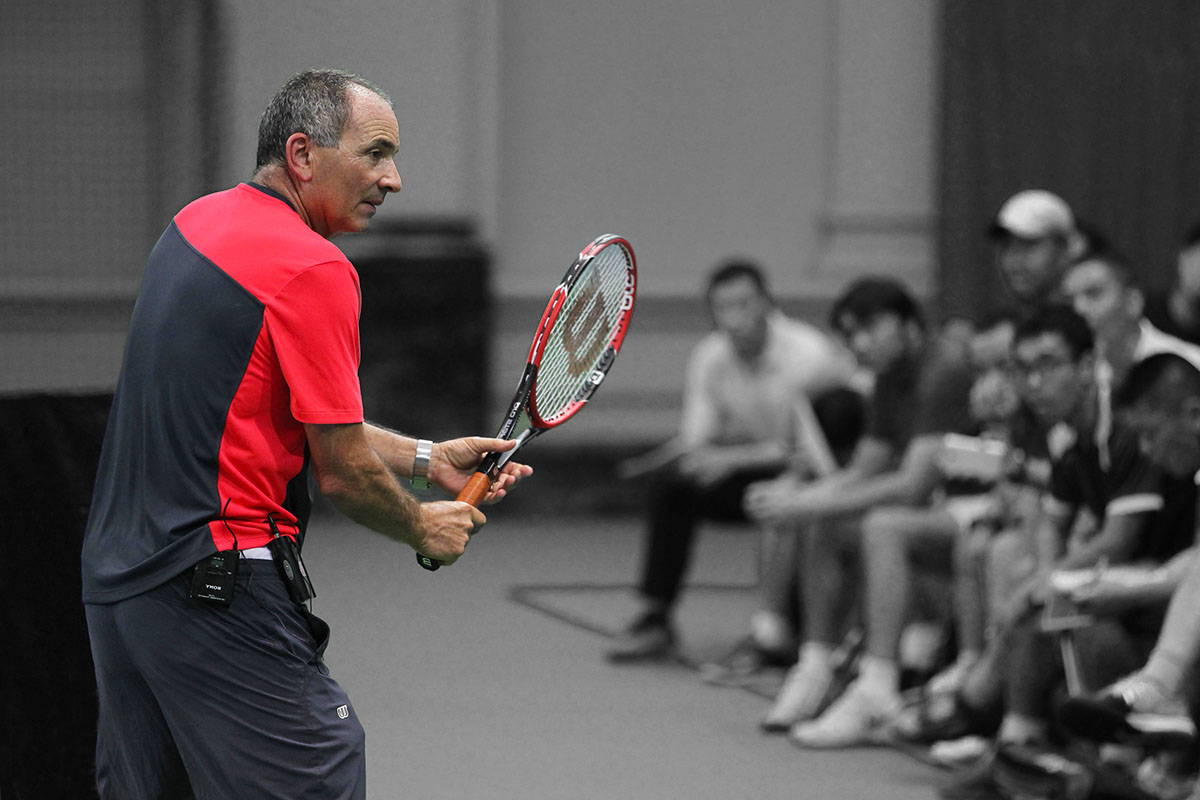 The JOB
Saviano High Performance Tennis is seeking to hire an enthusiastic, outstanding teaching professional to join our high-performance program, and work alongside Coach Nick Saviano.
**This offer is primarily for US citizens and those who possess a work visa, however SHPT will sponsor a work visa for exceptional candidates**
Nick Saviano Description
Widely regarded as one of the world's preeminent tennis coaches and experts in the field of coaching education, Nick Saviano brings a unique approach to the game of tennis. He stresses the value of hard work, character, and personal integrity, with the cornerstone of his philosophy being the idea that coaching and educating young people is a sacred trust.
Nick has 45 years of world-class tennis experience—nine years playing on the ATP tour, followed by 35 years as a high-performance coach. Prior to this, he was a top US junior player and an All-American at Stanford University.
As a coach, Nick Saviano has helped train over 75 tennis players who have gone on to professional tennis careers on the WTA and ATP tours, including Grand Slam winners, Olympic gold medalists, and world's number one in singles and doubles. The junior players Nick has worked with have won virtually every major junior tennis event in the world. This incredible body of experience and success has enabled Nick to establish The Saviano Method (TSM), which he has incorporated into the Saviano High Performance Tennis Academy. His coaching methodology emphasizes subtle fundamental principles of life and tennis success which have transcended time and are applicable at all levels of competitive play. By instilling these principles while incorporating the constantly evolving, cutting-edge changes to the game, Nick has created a formula which has achieved remarkable results. Nick's patience, ethical foundation, dedication to personal growth, and in-depth knowledge in every aspect of tennis development make him truly exceptional in the industry.
Job duties and responsibilities
The Saviano Method:


Candidate must master principles outlined in "The Saviano Method", and have the ability and willingness to implement this methodology throughout all aspects of the program.

Communication and Interaction with Nick Saviano:


Candidate will work directly with coach Nick Saviano to ensure continuity and proper execution of The Saviano Method throughout the program.

Integrity, Professionalism and Passion:


The candidate will be responsible for the development and progress of young aspiring student athletes and as such must exhibit the highest level of integrity, professionalism, and passion. This combined with the fundamental understanding of working with and educating young people is a sacred trust. Therefore, the number one priority is always the well-being and safety of the student athlete. A high level of energy and enthusiasm must be demonstrated in every aspect of the job.

Periodic Traveling:


The position would require traveling periodically to major Junior events to promote the Academy, observe and coach players.
Candidate qualifications and skills
Playing Background

:




Candidate must possess a strong playing background such as D1 highly ranked College and/or WTA/ATP Tour experience

Coaching Background

:




Coaching background is not a must, however preferred. More importantly is to possess a strong passion for the sport and for teaching and developing high-level junior players.

Communication Skills

:




Candidate must possess excellent verbal and written communication skills. This includes, but not limited to, the ability to interact and relate to young players from the ages of 10 to 18, as well as being equally comfortable communicating with parents and coaches.

Planning and Organizational Skills

:




The candidate must possess a high level of planning and organizational skills and be able to demonstrate and/or provide examples of previous experience in this area.
Candidates may send their resume along with a cover letter by:
---