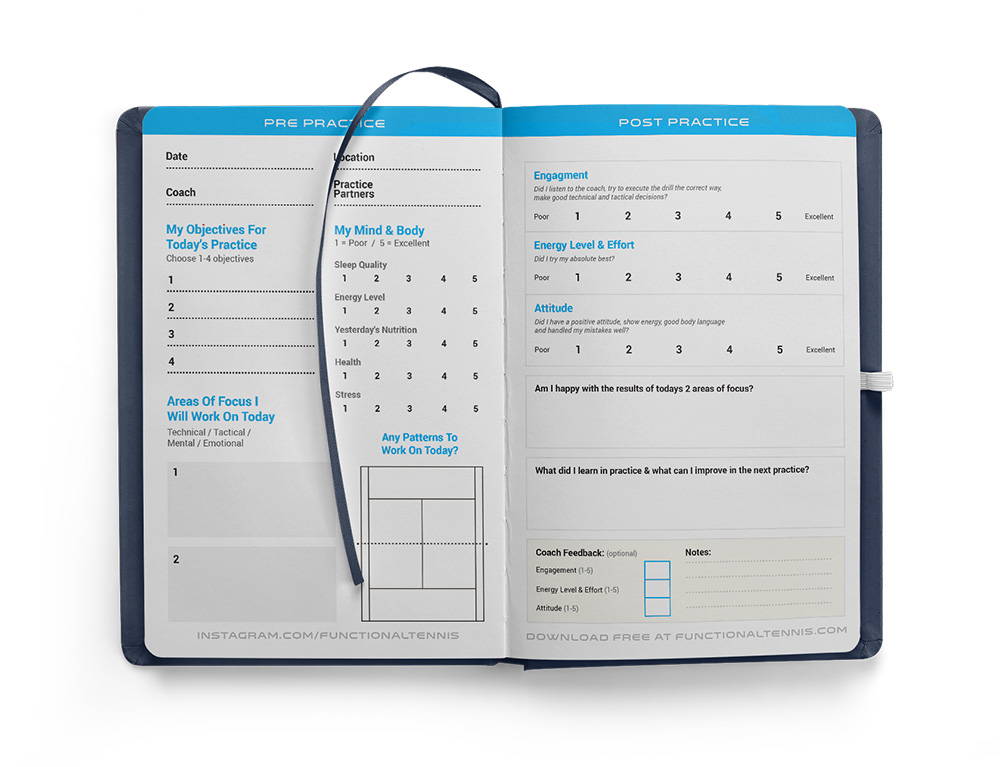 🔥 WHEN YOU PRE-ORDER TODAY YOU GET 🔥
PRE-LAUNCH DISCOUNT
Price will rise to €29.95 after the pre launch ends.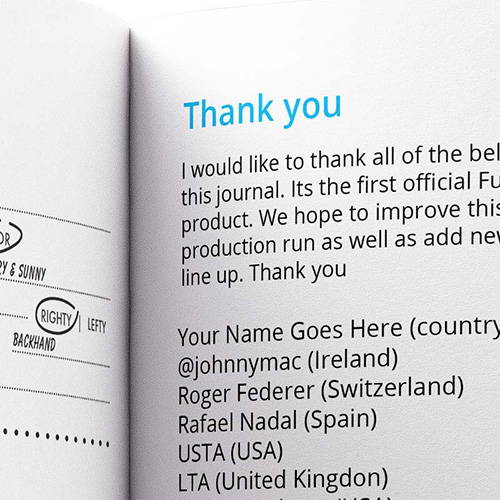 YOUR NAME PRINTED IN THE JOURNAL
Your name or instagram handle will be included in the thank you page.

ENTRY INTO HEAD GIVEAWAY
Chance to win a HEAD racket of your choice and other HEAD goodies.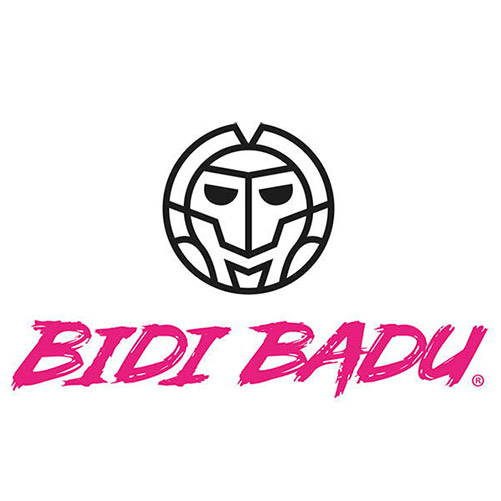 ENTRY INTO BIDI BADU GIVEAWAY
Chance to win €200 worth of the awesome Bidi Badu tennis apparel.
---
Includes over 60 practice sheets that provide a framework for planning and reviewing your practice sessions.
---
We have included over 70 motivational quotes throughout the journal from tennis players, world renowned athletes and coaches.
---
We have taken the goals page form the practice journal and completely revamped it with a better structure and breakdown for your goals.
Mindset & Performance Excerpts
---
Mindset and performance expert to top international athletes, Allistair McCaw, includes excerpts from his best selling book, Champion Minded, which will help you think and act like a champion
Section included to list your training values so you can have them close by at all times.
Get access to warm up and warm down exercises from tennis fitness expert Howard Green,
Section included that helps you record pressure test results for you strokes and strategy
⚠️ EACH JOURNAL ALSO INCLUDES ⚠️
Become an exclusive member of the Functional Tennis Close Friends Group on Instagram where we show extra content not seen on the main account.
Use these cue words stickers on your racket to have reminders and mental triggers for your areas you need to concentrate on. We've added more blank so you add more of your own cue words.
Each journal comes with a soft protection pouch to help protect if from damage in your racket bag.
📅 PRACTICE JOURNAL TIMELINE 📅
March 2019
💡Idea! We write notes on our matches, why not on our practice sessions 🤷
April 2019
Sketch ideas, speak to coaches/players and design layout of a match sheet. Like we initially did before the launch of the match journal
Late April 2019
Handoff to the designer to make it look great!!
May 2019
The free practice sheet pdf is available to download
June 2019
The practice sheet has got great feedback. Time to start thinking of turnign it into a journal
Later June 2019
Speaking to coaches, match journal customers to get ideas for new sections to the practice journal that differ from the match journal
July 2019
Design the layout for the practice journal
Find amazing quotes for the match journal
Find a new designer as our last one got a full time job at Nike
Early August 2019
Our journal design went to a real designer to make it look pretty.
It then got sent to our manufacturer so they can manufacture a sample for us and to confirm all is perfect.
TODAY
The manufacturer is workign on the journal and we are awaiting sample images.
In late August we confirm our order with the manufacturer
The price will increase to €24.95 after our order is placed with the manufacturer
September
The manufacturer makes the journals and then ships them over to us. They will be ready for shipping in late Septmeber and make their way to you then for delivery!
Depending on where you are in the world the journals will start arriving to customers in late September.
The HEAD racket giveaway winner will be announced
October 2019
Price increases to our price of €29.99
🔥 DOWNLOAD THE FREE PDF VERSION 🔥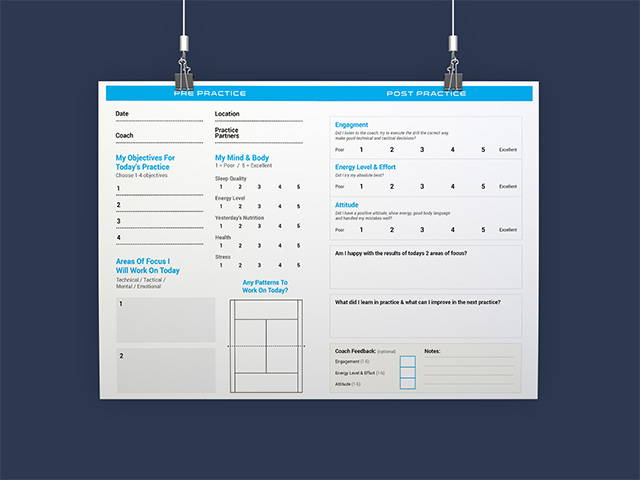 The Match Journal comprises of 60 practice sheets where you plan and evaluate your practice sessions. You can download a FREE PDF of it by filling out the details below
⏱ ARE YOU A COACH, ACADEMY OR FEDERATION? ⏱

Get your logo on the journal cover for FREE when you order 50 or more journals during the pre-order period.
🙋‍♀️ FREQUENTLY ASKED QUESTIONS 🙋‍♂️