David Sammel, a man of many talents joins the podcast this week!
David is a former player & the current coach Liam Broady & Marcus Daniell. David is also the founder of Mindset College 🏫
We talk about working with both Liam & Marcus, the importance that maturity plays in athletes, how to stay focused, training the mind & much more 😃
We are hosting a webinar with David on April 27th and David wil tlak about "Managing your tennis brain" You can get more info and RSVP by tapping here.

If you find this episode interesting please share with your tennis friends and family.

Huge thanks to our sponsors Slinger who allow us to produce the best possible episode every week 👌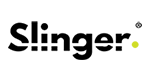 PODCAST POWERED BY SLINGER